Graphic Design - Prices, Portfolio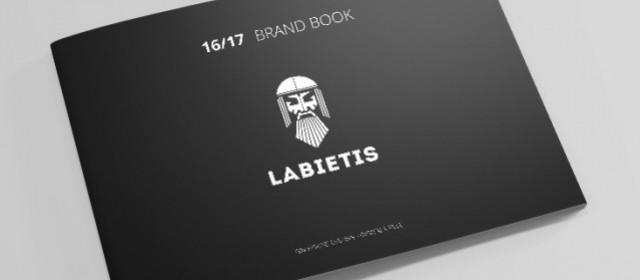 Logotype, Business Card, Brand Book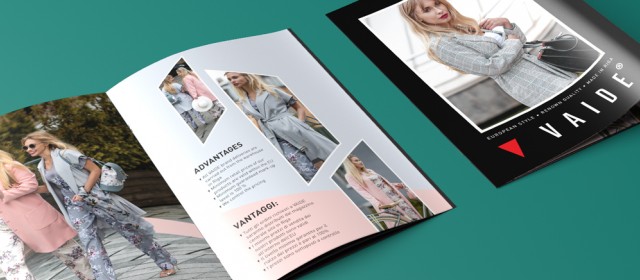 Advertising booklets, catalogs, posters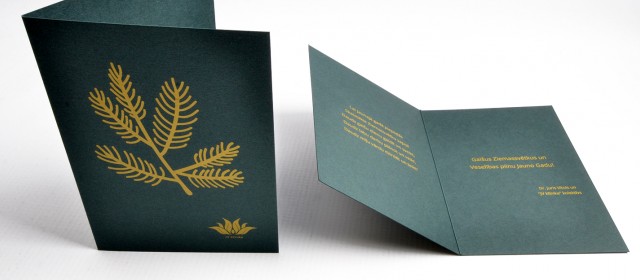 Postcards, Invitations, Gift Cards
Darbinieki - atsaucīgi, radoši, pozitīvi. Sniedza palīdzigu roku pēdēja brīdī un visu paspēja laikus kā arī augstākajā kvalitātē. PALDIES!
TC Grupa
SIA "Digitālā Pele" speciālisti ir atsaucīgi un vienmēr sniedz konsultācijas mūs interesējošos jautājumos. Uzņēmuma darbinieki ir pretim nākoši, ar vēlmi meklēt risinājumus nestandarta situācijās. Līdzšinējās sadarbības periodā SIA "Digitālā Pele" sevi ir pierādījusi kā drošu partneri, kas veic uzticētos darbus augstā kvalitātē un norunātajos termiņos.
Fazer Latvija
Paldies par izcilu servisu
Tavex
Ļoti ātrs un kvalitatīvs darbs. Darba izpilde vienas dienas laikā. Atsaucīgi darbinieki. Prieks bija sadarboties. Liels Jums Paldies!!!!
G. Miežis Ārsts
I´m swedish editor and also responsible for publisher of O-boken, a swedish annual yerabook about orienteering all over the world. We hade cooperate with Digitala Mouse ltd since printing of O-boken 2009 in Latvia and is very satisfied with almost everything in our contacts. The printing of O-boken includes almost all types of graphic formats. And we think Digitala Mouse is one of the best map-printers in the world and that they can handle all types of printing. The printquality in the last O-boken 2014 is very close to perfect. Johnny Fransson, Ärla 13/1-2015
O-boken
Laba kvalitāte, ātrs serviss un laba cena! Paldies!
Baltic Events
Kvalitatīvi, precīzi, vienmēr laikā un par lielisku cenu. Atsaucīga komanda - īpašs paldies Andrim Kalniņam!
Evita Miķelsone
INTAR-SIJA
Ātri, rūpīgi, ar individuālu attieksmi. Uzvarēja cenu aptaujā par bukletu iespiešanu. Paldies, paldies, paldies! :)
Salaspils novada kultūras nams "Rīgava"
Gribu teikt MILZIIGO PPALDIES par padariito darbu!! Viss bija padariits lajkaa, pat neskatoties uz to, ka komandaj bija daudz darba. Pats galvenais, ka pasutiijums bija izpildiits tieshi taa, kaa biju idomaajis. Ipashs paldies Dacei Sauliitei.
AttiKa Dekor
Vēlos pateikt sirsnīgu un lielu PALDIES Jānim Dreiškinam par izcilo un profesionālo apkalpošanu!
Vents Aperāns
As one of Finland's top exporters of log houses it's very important for us to have high quality advertising materials. Digital mouse has proven to be a great partner. Good customer service, knowledge of different materials and excellent prints are a proof of their reliability. We have ordered many brochures and business cards and have been pleased every occasion.
Artichouse/Salla Ikonen
Art Director
My cards have arrived, yay! I am so pleased with them all, can really recommend printing with Digital Mouse!
Lisa Zeicman
Gribu teikt lielu paldies par foršo, draudzīgo attieksmi, individualitāti un darba kvalitāti!
Ecotex
Digital mouse LTD company provide excellent service for map printing during ESOC, WJSOC, WMSOC. Design of the maps and their quality were very good.And service was possible 24 hours at event place. It was great to work with representative of the company Edgars Sparans, who was very helpful and cooperative.
Tatiana Kalenderoglu
IOF Senior Event Adviser
Tiešām MILZĪGS PALDIES! Sevišķi Renātei Ieviņai, kas veiksmīgi tika galā ar mūsu superīsos termiņos uzticēto lielo (no daudzām mazām lietām sastāvošo)darbu. Apbrīnoju gan Jūsu apņemšanos, gan ieguldījumu, apkalpojot Jums nezināmu klientu. Paldies arī meistariem, kas visu vajadzīgo steidzami saražoja ļoti labā kvalitātē.
Linda Liepiņa
DHL Express
Digital Mouse Ltd has repeatedly proven through constant cooperation with us that it can find the most suitable service, convenient in terms of execution, which takes the overall best approach – even in non-standard situations. Digital Mouse LTd delivers high quality at a reasonable price and is a strong competitor in its field.
Laima Jekšiņa, Zaļā Josta Ltd, Marketing director