Graphic Design - Prices, Portfolio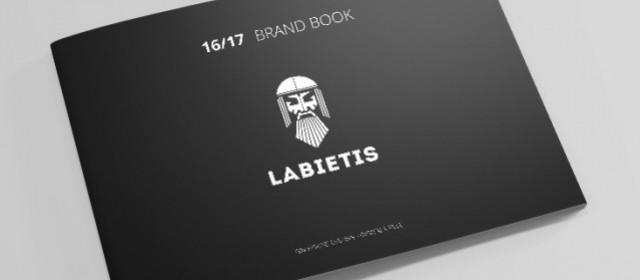 Logotype, Business Card, Brand Book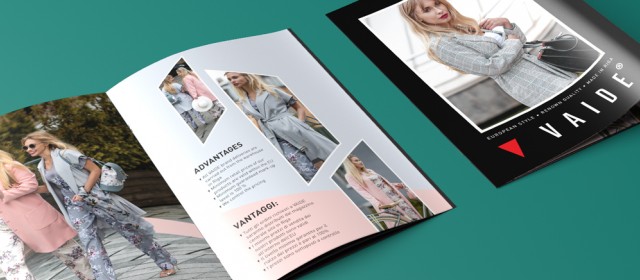 Advertising Materials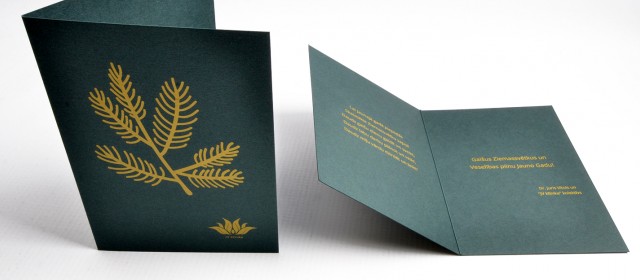 Postcards, Invitations, Gift Cards
Digital mouse LTD company provide excellent service for map printing during ESOC, WJSOC, WMSOC. Design of the maps and their quality were very good.And service was possible 24 hours at event place. It was great to work with representative of the company Edgars Sparans, who was very helpful and cooperative.
Tatiana Kalenderoglu
IOF Senior Event Adviser
Strādājām kopā pie liela starptautiska auto pasākuma sagatavošanas. Sarežģītos apstākļos, kur drukātajiem materiāliem (baneriem, bukletiem, karogiem u.c.) ir kritiska nozīme, Digitālā Peles spēja rīkoties neticamā ātrumā, ar lielu precizitāti un piedāvāt labākos risinājumus situācijās, kurās pašam vēl nav skaidrs, kas ir vajadzīgs, atrisina daudzas problēmas. Lai arī darbojamies Rīgā un Pele strādā Ogrē, turpmāk vienmēr izvēlēsimies Digitālā Pele pakalpojumus, rīkojot lielus un mazus pasākumus un varu ieteikt citiem darīt to pašu. Personīga pateicība Edgaram Sparānam par elastību un Kristapam Kaimiņam par ātrumu.
LEAD. Korporatīvā komunikācija
Radoša, atraktīva un uzticama komanda, kas vienmēr saviem klientiem nodrošinās lielisku kvalitāti par teicamu cenu, draudzīgu un pretimnākošu attieksmi.
"Komunikāciju aģentūra "Puzzle""
I find that the customer service at Digitala Pele is exceptional. They are quick to answer any questions, provide a quote or update on existing orders. They will work with you to ensure you get the product that you are requiring in a timely fashion. I have ordered a variety of souvenirs. Items such as mugs, flasks, water bottles, and Bluetooth speakers. I have had no issues with the design layout or quality of product. They were produced and delivered in a quick professional manor. As well I have ordered a selection of their printed clothing. On one of my orders there was a slight flaw with the logo transfer. When it was noticed they were quick retrieve the flawed product and replace. They also keep you informed if there is a delay in production for any reason. I gladly continue my business transactions with this company and highly recommend their services.
Janice Kirwan
Retail Supervisor National Support Element (NSE) / eFP Latvia OP REASSURANCE Personnel Support Programs (PSP)
Lielisks uzņēmums, radošs ar profesionālu kolektīvu, laicīgām atbildēm! Patīk ka vienmēr tiek atrasts risinājums problēmām, nodrošinot pasūtījumus ar augstu kvalitāti!
SIA "Vides reklāmas risinājumi"
I´m swedish editor and also responsible for publisher of O-boken, a swedish annual yerabook about orienteering all over the world. We hade cooperate with Digitala Mouse ltd since printing of O-boken 2009 in Latvia and is very satisfied with almost everything in our contacts. The printing of O-boken includes almost all types of graphic formats. And we think Digitala Mouse is one of the best map-printers in the world and that they can handle all types of printing. The printquality in the last O-boken 2014 is very close to perfect. Johnny Fransson, Ärla 13/1-2015
O-boken
I have order some full print t-shirt and the printing quality is just stunning, incredibly sharp and high resolution!
Riccardo Capuzzo
Foršs uzņēmums ar atsaucīgu, ļoti izpalīdzīgu un galvenais kompetentu personālu. Ne vienu reizi vien Digitālā Pele ir "glābusi mūsu ādu" :D Paldies, par visu, ko esat mūsu labā darījuši. Paldies Jūsu vadītājiem, par spēju uzturēt motivāciju savos darbiniekos. Paldies, ka varam uz Jums paļauties ;)
Vladislavs Grebins
Joker Ltd
Kvalitatīvi, precīzi, vienmēr laikā un par lielisku cenu. Atsaucīga komanda - īpašs paldies Andrim Kalniņam!
Evita Miķelsone
INTAR-SIJA
Vēlos pateikt sirsnīgu un lielu PALDIES Jānim Dreiškinam par izcilo un profesionālo apkalpošanu!
Vents Aperāns
As one of Finland's top exporters of log houses it's very important for us to have high quality advertising materials. Digital mouse has proven to be a great partner. Good customer service, knowledge of different materials and excellent prints are a proof of their reliability. We have ordered many brochures and business cards and have been pleased every occasion.
Artichouse/Salla Ikonen
Art Director
Ļoti ātrs un kvalitatīvs darbs. Darba izpilde vienas dienas laikā. Atsaucīgi darbinieki. Prieks bija sadarboties. Liels Jums Paldies!!!!
G. Miežis Ārsts
Digital Mouse Ltd is very easy to work with and they also give fast answer in emails and on skype when I need support or price for a new project. Printing is done with best quality and delivery time have never been a problem, even if the company is placed on the other side of Östersjön. I´m very happy to co-operate with Digitalmouse and will for sure print more works at their company in the future.
Andreas Davidsson
Adshape AB, Sweden, O-Ringen / Svenska Orienteringsförbundet
Paldies par izcilu servisu
Tavex
Pateicamies par sadarbību! Esam ļoti priecīgi par gala rezultātu. Paldies Jūsu kolēģim Edgaram Sparānam un grafiskajai dizainerei, maketētājai Santai Timinskai par pacietību un sapratni!
Iluta Mežule Balvu novada pašvaldības Sabiedrisko attiecību speciāliste
Ātri, rūpīgi, ar individuālu attieksmi. Uzvarēja cenu aptaujā par bukletu iespiešanu. Paldies, paldies, paldies! :)
Salaspils novada kultūras nams "Rīgava"