Graphic Design - Prices, Portfolio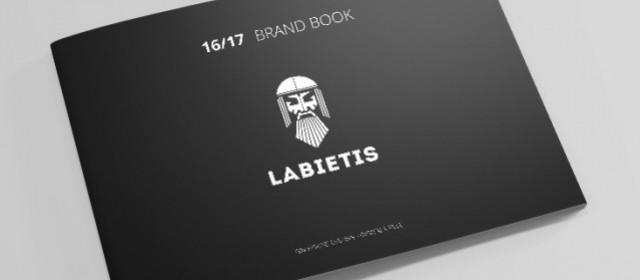 Logo Graphic Design, Identity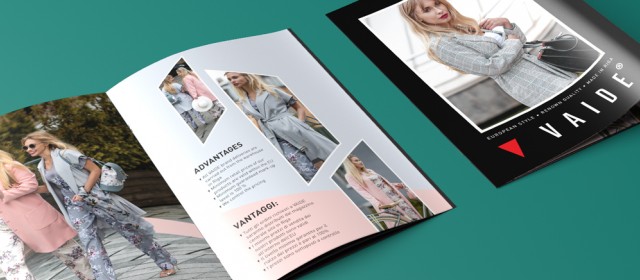 Advertising booklets, catalogs, posters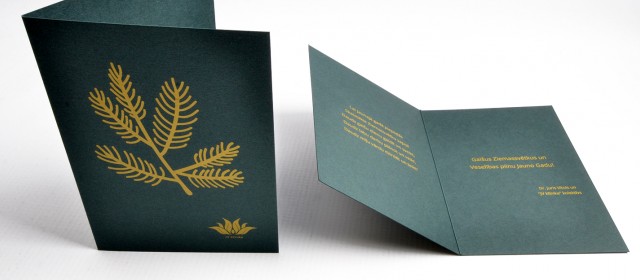 Postcards, Invitations, Gift Cards
Ļoti ātrs un kvalitatīvs darbs. Darba izpilde vienas dienas laikā. Atsaucīgi darbinieki. Prieks bija sadarboties. Liels Jums Paldies!!!!
G. Miežis Ārsts
Strādājām kopā pie liela starptautiska auto pasākuma sagatavošanas. Sarežģītos apstākļos, kur drukātajiem materiāliem (baneriem, bukletiem, karogiem u.c.) ir kritiska nozīme, Digitālā Peles spēja rīkoties neticamā ātrumā, ar lielu precizitāti un piedāvāt labākos risinājumus situācijās, kurās pašam vēl nav skaidrs, kas ir vajadzīgs, atrisina daudzas problēmas. Lai arī darbojamies Rīgā un Pele strādā Ogrē, turpmāk vienmēr izvēlēsimies Digitālā Pele pakalpojumus, rīkojot lielus un mazus pasākumus un varu ieteikt citiem darīt to pašu. Personīga pateicība Edgaram Sparānam par elastību un Kristapam Kaimiņam par ātrumu.
LEAD. Korporatīvā komunikācija
I have order some full print t-shirt and the printing quality is just stunning, incredibly sharp and high resolution!
Riccardo Capuzzo
SIA "Digitālā Pele" speciālisti ir atsaucīgi un vienmēr sniedz konsultācijas mūs interesējošos jautājumos. Uzņēmuma darbinieki ir pretim nākoši, ar vēlmi meklēt risinājumus nestandarta situācijās. Līdzšinējās sadarbības periodā SIA "Digitālā Pele" sevi ir pierādījusi kā drošu partneri, kas veic uzticētos darbus augstā kvalitātē un norunātajos termiņos.
Fazer Latvija
Darbinieki - atsaucīgi, radoši, pozitīvi. Sniedza palīdzigu roku pēdēja brīdī un visu paspēja laikus kā arī augstākajā kvalitātē. PALDIES!
TC Grupa
Digital Mouse Ltd is very easy to work with and they also give fast answer in emails and on skype when I need support or price for a new project. Printing is done with best quality and delivery time have never been a problem, even if the company is placed on the other side of Östersjön. I´m very happy to co-operate with Digitalmouse and will for sure print more works at their company in the future.
Andreas Davidsson
Adshape AB, Sweden, O-Ringen / Svenska Orienteringsförbundet
As one of Finland's top exporters of log houses it's very important for us to have high quality advertising materials. Digital mouse has proven to be a great partner. Good customer service, knowledge of different materials and excellent prints are a proof of their reliability. We have ordered many brochures and business cards and have been pleased every occasion.
Artichouse/Salla Ikonen
Art Director
Vēlos pateikt sirsnīgu un lielu PALDIES Jānim Dreiškinam par izcilo un profesionālo apkalpošanu!
Vents Aperāns
Kvalitatīvi, precīzi, vienmēr laikā un par lielisku cenu. Atsaucīga komanda - īpašs paldies Andrim Kalniņam!
Evita Miķelsone
INTAR-SIJA
Pateicamies par sadarbību! Esam ļoti priecīgi par gala rezultātu. Paldies Jūsu kolēģim Edgaram Sparānam un grafiskajai dizainerei, maketētājai Santai Timinskai par pacietību un sapratni!
Iluta Mežule Balvu novada pašvaldības Sabiedrisko attiecību speciāliste
Gribu teikt lielu paldies par foršo, draudzīgo attieksmi, individualitāti un darba kvalitāti!
Ecotex
Lielisks uzņēmums, radošs ar profesionālu kolektīvu, laicīgām atbildēm! Patīk ka vienmēr tiek atrasts risinājums problēmām, nodrošinot pasūtījumus ar augstu kvalitāti!
SIA "Vides reklāmas risinājumi"
Foršs uzņēmums ar atsaucīgu, ļoti izpalīdzīgu un galvenais kompetentu personālu. Ne vienu reizi vien Digitālā Pele ir "glābusi mūsu ādu" :D Paldies, par visu, ko esat mūsu labā darījuši. Paldies Jūsu vadītājiem, par spēju uzturēt motivāciju savos darbiniekos. Paldies, ka varam uz Jums paļauties ;)
Vladislavs Grebins
Joker Ltd
Laba kvalitāte, ātrs serviss un laba cena! Paldies!
Baltic Events
Gribu teikt MILZIIGO PPALDIES par padariito darbu!! Viss bija padariits lajkaa, pat neskatoties uz to, ka komandaj bija daudz darba. Pats galvenais, ka pasutiijums bija izpildiits tieshi taa, kaa biju idomaajis. Ipashs paldies Dacei Sauliitei.
AttiKa Dekor
Vienmēr izmantojam Jūsu pakalpojumus, kad tas nepieciešams, - ātri, ērti un vienkārši. Ir izveidojusies laba komunikācija. Paldies!
DāvanuServiss.lv