Graphic Design - Prices, Portfolio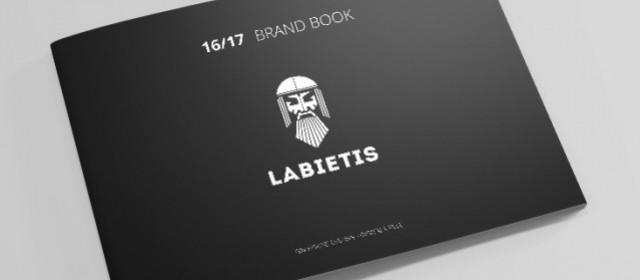 Logotype, Business Card, Brand Book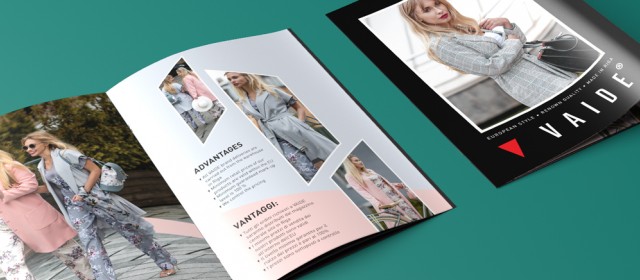 Advertising Materials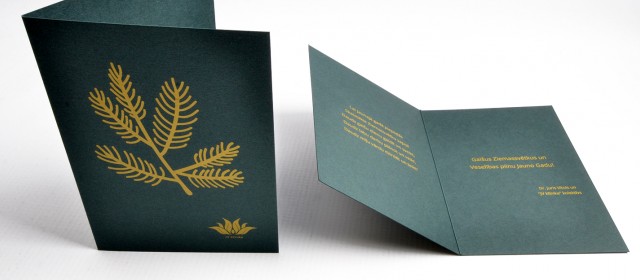 Postcards, Invitations, Gift Cards
Prieks sadarboties, paveica vajadzīgo ātrāk nekā pat tika cerēts. Iesaku visiem, kuri vēlas radīt kaut ko personalizētu, sagatavot ko īpašu. Paldies par laipnumu!
Krišjānis Pleiko
I find that the customer service at Digitala Pele is exceptional. They are quick to answer any questions, provide a quote or update on existing orders. They will work with you to ensure you get the product that you are requiring in a timely fashion. I have ordered a variety of souvenirs. Items such as mugs, flasks, water bottles, and Bluetooth speakers. I have had no issues with the design layout or quality of product. They were produced and delivered in a quick professional manor. As well I have ordered a selection of their printed clothing. On one of my orders there was a slight flaw with the logo transfer. When it was noticed they were quick retrieve the flawed product and replace. They also keep you informed if there is a delay in production for any reason. I gladly continue my business transactions with this company and highly recommend their services.
Janice Kirwan
Retail Supervisor National Support Element (NSE) / eFP Latvia OP REASSURANCE Personnel Support Programs (PSP)
I have order some full print t-shirt and the printing quality is just stunning, incredibly sharp and high resolution!
Riccardo Capuzzo
Paldies par izcilu servisu
Tavex
Pateicamies par sadarbību! Esam ļoti priecīgi par gala rezultātu. Paldies Jūsu kolēģim Edgaram Sparānam un grafiskajai dizainerei, maketētājai Santai Timinskai par pacietību un sapratni!
Iluta Mežule Balvu novada pašvaldības Sabiedrisko attiecību speciāliste
Kvalitatīvi, precīzi, vienmēr laikā un par lielisku cenu. Atsaucīga komanda - īpašs paldies Andrim Kalniņam!
Evita Miķelsone
INTAR-SIJA
Ļoti ātrs un kvalitatīvs darbs. Darba izpilde vienas dienas laikā. Atsaucīgi darbinieki. Prieks bija sadarboties. Liels Jums Paldies!!!!
G. Miežis Ārsts
Visa kolektīva vārdā vēlamies pateikt Jums paldies par atbalsta sniegšanu un mūsu ideju realizēšanu. Esam patiešām pateicīgi, ka tik operatīvi varējāt visu saražot! Par kalendāriem visi priecīgi, ir īpaši, ka bija iespēja Ziemassvētku vakarā tos uzdāvināt mūsu mīļajiem. Foto izstāde arī izdevās :) Vēlreiz paldies par Jūsu atsaucību un ceram, ka Jūs turpmāk arī citiem kolektīviem vai cilvēku grupām būsiet tik pat atvērti un sirsnīgi. Veiksmi darbos!
Jauniešu deju kolektīvs "Zālīte"
As one of Finland's top exporters of log houses it's very important for us to have high quality advertising materials. Digital mouse has proven to be a great partner. Good customer service, knowledge of different materials and excellent prints are a proof of their reliability. We have ordered many brochures and business cards and have been pleased every occasion.
Artichouse/Salla Ikonen
Art Director
SIA "Digitālā Pele" speciālisti ir atsaucīgi un vienmēr sniedz konsultācijas mūs interesējošos jautājumos. Uzņēmuma darbinieki ir pretim nākoši, ar vēlmi meklēt risinājumus nestandarta situācijās. Līdzšinējās sadarbības periodā SIA "Digitālā Pele" sevi ir pierādījusi kā drošu partneri, kas veic uzticētos darbus augstā kvalitātē un norunātajos termiņos.
Fazer Latvija
Foršs uzņēmums ar atsaucīgu, ļoti izpalīdzīgu un galvenais kompetentu personālu. Ne vienu reizi vien Digitālā Pele ir "glābusi mūsu ādu" :D Paldies, par visu, ko esat mūsu labā darījuši. Paldies Jūsu vadītājiem, par spēju uzturēt motivāciju savos darbiniekos. Paldies, ka varam uz Jums paļauties ;)
Vladislavs Grebins
Joker Ltd
Digital Mouse Ltd is very easy to work with and they also give fast answer in emails and on skype when I need support or price for a new project. Printing is done with best quality and delivery time have never been a problem, even if the company is placed on the other side of Östersjön. I´m very happy to co-operate with Digitalmouse and will for sure print more works at their company in the future.
Andreas Davidsson
Adshape AB, Sweden, O-Ringen / Svenska Orienteringsförbundet
Mūsu uzņēmums saka Paldies! Paldies par rūpīgo, ātro un kvalitatīvo darbu, bet galveno kārt paldies par radošumu, izpalīdzību un sapratni! Patiess prieks, ka Jūs nekad nesakat : "Nē, mēs nevaram", bet gan - "Varam piedāvāt šādu variantu!".
SIA Liellopu izsoļu nams
Zemākā cena par labāko kvalitāti! Ātrs temps + strādā 24/7 :) Iesaku!
Šarlote Abiļēviča
Ātri, rūpīgi, ar individuālu attieksmi. Uzvarēja cenu aptaujā par bukletu iespiešanu. Paldies, paldies, paldies! :)
Salaspils novada kultūras nams "Rīgava"
Digital Mouse Ltd has repeatedly proven through constant cooperation with us that it can find the most suitable service, convenient in terms of execution, which takes the overall best approach – even in non-standard situations. Digital Mouse LTd delivers high quality at a reasonable price and is a strong competitor in its field.
Laima Jekšiņa, Zaļā Josta Ltd, Marketing director