What is a corporate gift?
It is promotional advertising, advertising souvenirs, business gifts given to collaboration partners, employees, or customers as a memorial or a sign of gratitude. They are most commonly gifts with your company's logo, web page address, or slogan.


In order to accurately calculate the price, it is necessary to indicate:

1. Souvenir Type (www.digitalapele.lv/prezentreklama/)
2. Quantity (run)
3. Print area
4. Number of colours in each print area


Production time is 1-3 weeks. It depends on:

1. Product availability in stock
2. Quantity
3. The complexity of printing
4. Overcrowding
Brief insight into advertisment gift decoration technology.
Laser engraving

- using a laser beam for engraving, it is possible to engrave a wide range of material types and forms - wood, metal, glass, plastic, rubber, stone (key rings, watches, calculators, thermos flasks and thermocups, CD players, USB flashes). Engravings are eternal.
Embroidery

- used on textile products (T-shirts, hats, towels). Embroidery price depends primarily on the size of the embroidered area and the needle stitch count. Embroideries are eternal.
Decal print

- used in glass, ceramic, and porcelain dish printing (glasses, cups, vases, plates). Prints are eternal.
Tampo printing

- printing on small items (pens, pendants, lighters).
Textile printing –

used for different fabric printing (polo shirts, women's tops, windbreakers, sweaters, canvas bags, handbags, umbrellas, etc.). It has a number of types:
Thermal printing

- the desired pattern is cut from thermal film with a plotter and printed on the textile with a heated press. Used for short runs.
Silk screen printing

- the colour is applied to the material using a special stencil or separator. In time, the colours may fade, but it is the best way for textile printing with a print run of at least 5 units. More about

silk screen printing.
Thermal Transfer print

- image is printed on the transfer paper using silk screen printing and then is seared with a special heat-press. In this way, it is possible to get a very fine pattern, and it is suitable for tiny detail and element imprint, as well as for works in large runs. Durability is the same as for silk screen printing.

Sublimation - the color is not applied directly to the fabric or to the specially coated surface material, but it is transferred from the printed paper to the gas at temperature as a result of the temperature and is deeply pressed into the pores of the media. This allows the color to last forever. Sublimation can be used on textiles containing at least 50% polyester. This technology is capable with full color printing and applied on special coated surface for sublimation mugs, coasters, pillows etc.
Piedāvājam izvēlēties prezentreklāmu, kas ir izgatavota no otrreiz pārstrādātiem materiāliem: ZERO WASTE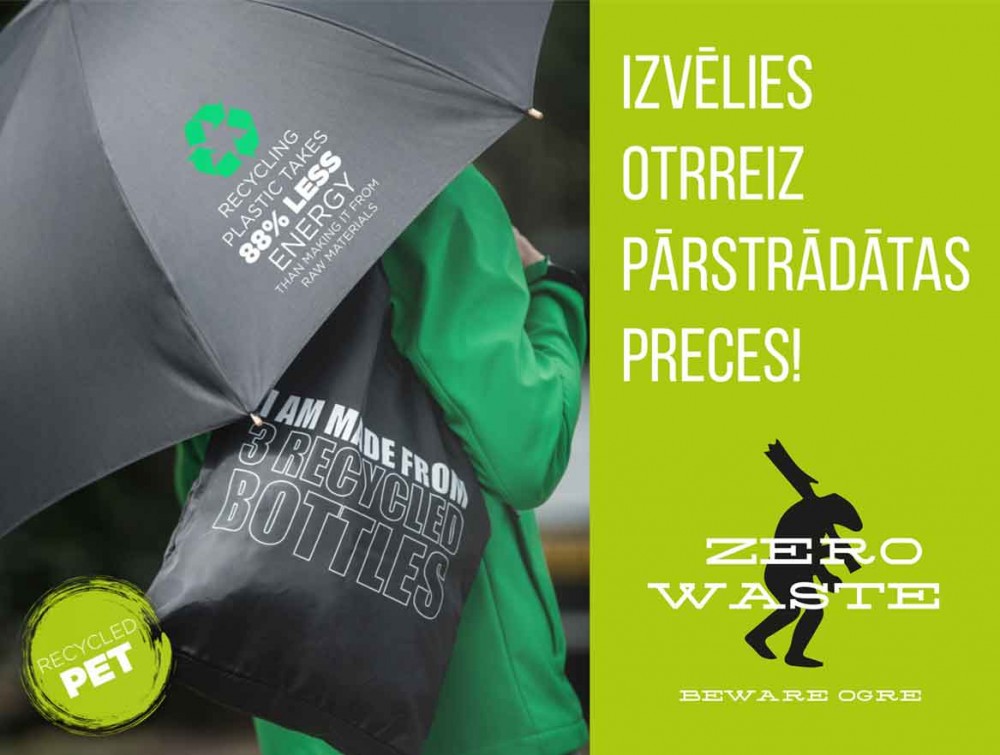 Our Promotional products web page: digitalapel.lv/prezentreklama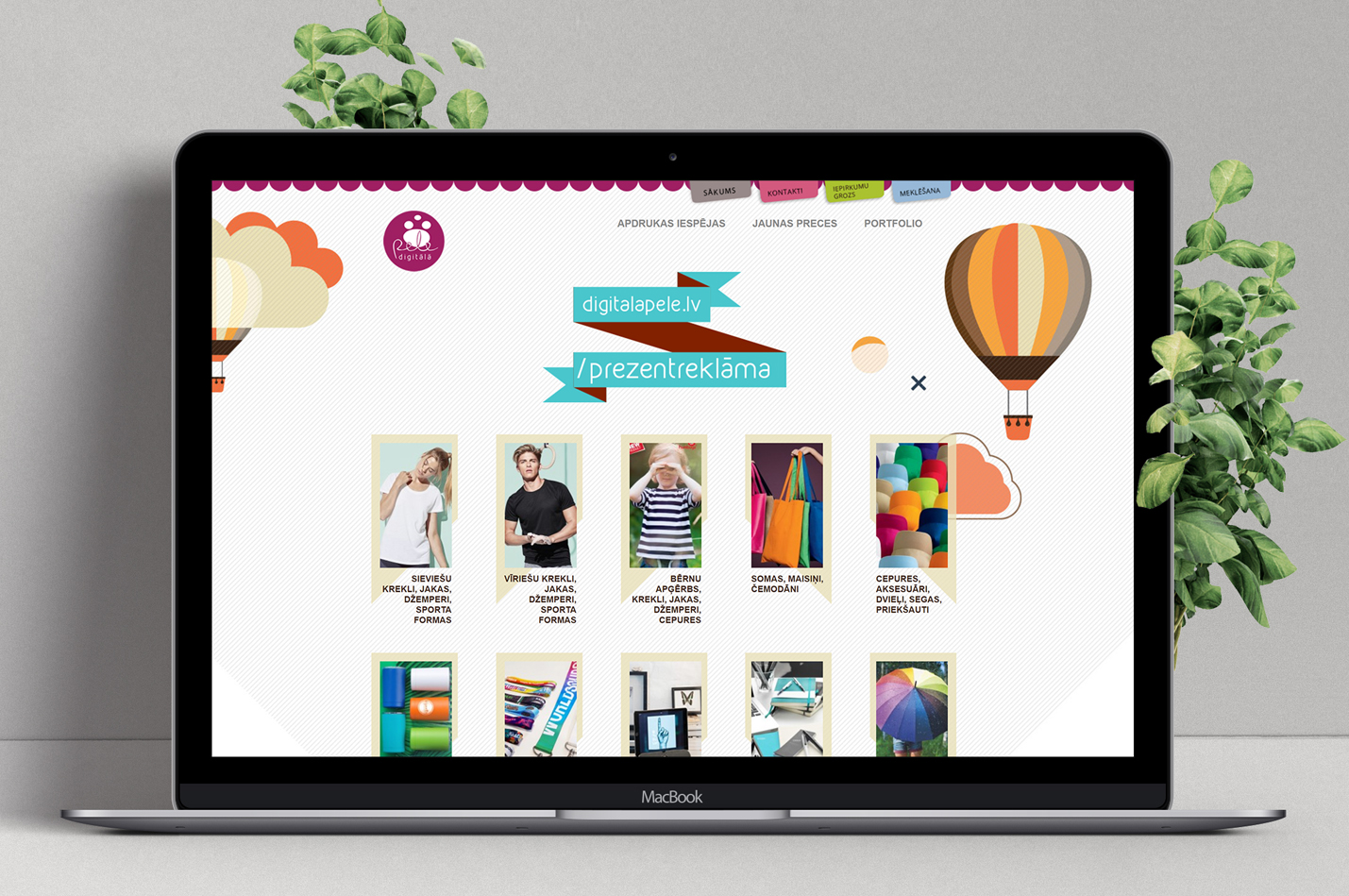 Most popular present gifts:
1. Pens with imprint or engraving
2. Cups, mugs, flasks, thumblers with imprint
3. Bags and totes with imprint
4. Umbrellas